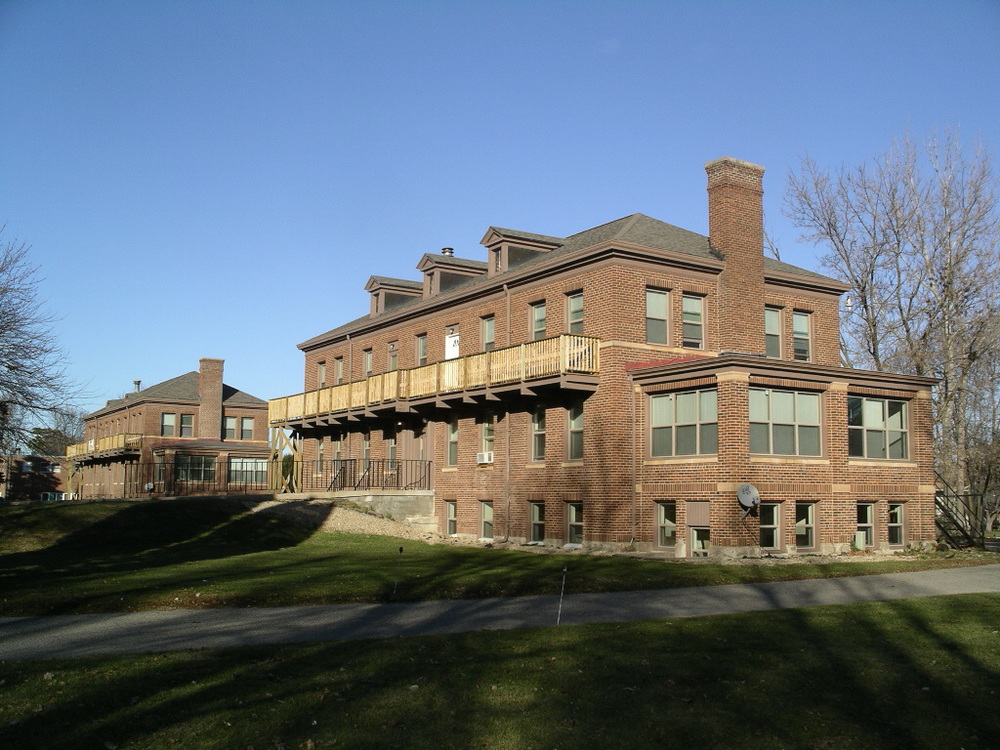 Property Type
Multifamily
Total Lot Size:
1.21 Acres
Description
The apartment buildings were built in 1932 and were originally part of the county orphanage which housed offices, classrooms, and sleeping rooms. In 1975 the buildings were renovated into apartment buildings. The garages were built in 1987. There is ample off-street parking in addition to the garages.
Location
Owatonna is a community of approximately 25,000 in population located near Interstate 35 and Highways 218 and 14. There are many businesses and industries in Owatonna. The community has experienced moderate growth rate in population over the past 10 years. Owatonna is the county seat for Steele County. It is known as one of the wealthiest cities in the state of Minnesota on a per capita basis. There are more than 500 retail, wholesale and professional firms and more than 40 diversified industrial firms in Owatonna. The Maple View Apartments is conveniently located on State Avenue approximately one mile from Interstate 35 and US Highway 14. The property is approximately 8 blocks from the thriving downtown area.
Highlights
Heating boilers have been replaced with baseboard electric heat installed in all apartments. Utilities are paid by the tenants. Common area heat is paid by the owner.
Newer Pella windows in both buildings (all replaced).
Newer roof on both buildings (Owens Corning 35 year shingles).
All exterior wooden steps and landings have been replaced.
Concrete steps in the back repaired or replaced.
Side walks replaced for the 431 building.
All trim painted.
New steel glass front doors in both buildings.
19 of 22 units have had significant upgrades of various types, including:
* Removal of radiators and pipes
* Kitchen backsplash
* New blinds
* New doors
* Refinished hardwood floors and paneling
* Bathroom vanities, sinks, and toilets
* New vinyl planking
* Painted walls, ceilings, and cupboards
* Refinished counters
* New appliances
Caretaker handles showings, some snow removal, yard work, cleaning, turnovers, etc.