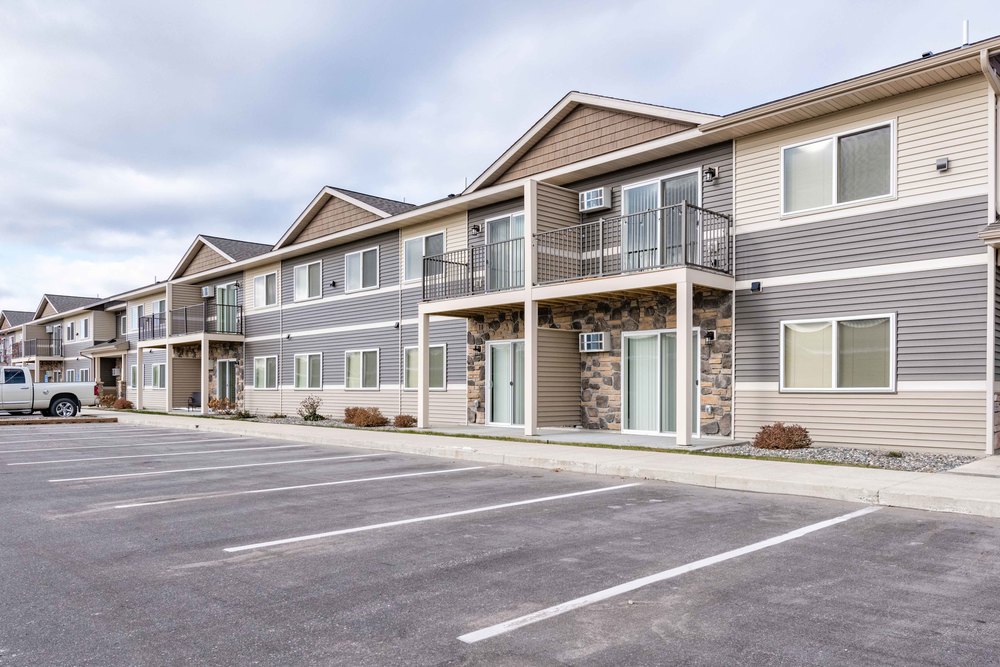 Property Type
Multifamily
Total Lot Size:
15.53 Acres
Description
The Cedar Pointe Estates was constructed between 2016 and 2019. There are 145 apartment units consisting of 50 one-bedroom units, 91 two-bedroom units, and 4 two-bedroom plus den units. The property does not have any affordability restrictions. There are 95 detached garage stalls plus an additional 263 surface parking spaces. Amenities include one community room with kitchen in each building, BBQ grills, one fitness room in each building, a playground, one elevator per building, laundry rooms on each floor of every building (10 rooms) and one on-site leasing office. While the owner is responsible for heat, hot water, water, sewer, and trash, the tenants pay for their own electric and have access to cable TV, internet, and garage stalls.
Location
Welcome to Bemidji, home of Paul Bunyan and Babe the Blue Ox! A thriving regional center, Bemidji has more than 14,000 residents. When including a 20 mile radius, the population doubles. Bemidji State University enrolls approximately 5,000 students. With innovative manufacturers, aspiring entrepreneurs and growing retail and services sector, the greater Bemidji region serves as the center for economic development for all of northern Minnesota. The City is largely supported by industrial, education, and government employment. The unemployment rate has generally remained low over the past several years. Population growth has been strong as Bemidji continues to add new employment. Bemidji is the County Seat and is one of the larger cities in northern Minnesota. Bemidji will continue to remain a stable place to live in the years to come. Breath-taking natural beauty...the Bemidji community surrounds Lake Bemidji and boasts over 400 crystal clear fishing lakes in the region. There is over 440,000 acres of forest in Beltrami County alone, ensuring the alluring charm of the True North will live on.
Highlights
Excellent on-site management
Controlled access complex
Ample exterior lighting
Community room in each building
Fitness room in each building
Laundry facilities on each floor
Outdoor grilling station
Children's play area
Elevator in each building
Detached garage parking
Cable TV and internet
MAJOR EMPLOYERS:
– North Country Health Services
– Bemidji Public Schools
– Bemidji State University
– Sanford Bemidji Medical Center and Clinics
– Beltrami County
– Potlatch Corporation
– Johanneson's Incorporated
– Nortech Systems, Inc
– Knife River Materials
And many more….